LittleOne.Care
Smartwatch for your baby's safety and well-being day and night
Advanced AI-based smartwatch to scan and detect various emergencies and monitor your baby's day-to-day well-being by analyzing real-time motions and sounds
Explore the Smartwatch for Babies App
Why LittleOne.Care?
 All-in-One

Replaces sleep monitors, baby trackers, apps, baby diaries and nutritional assessments

Easy to use

Anytime, anywhere, and with any caregiver

Engagement

Promotes parent engagement in development activites with your baby
Heading
Privacy

We do not sell data. Our device is designed to respond to wake words and does not retain any audio information

Safety

first infant technology free of real-time radiation and other types of transmissions

Meet the experts

Immediate access to leading baby experts from various disciplines to observe and discuss your baby's well-being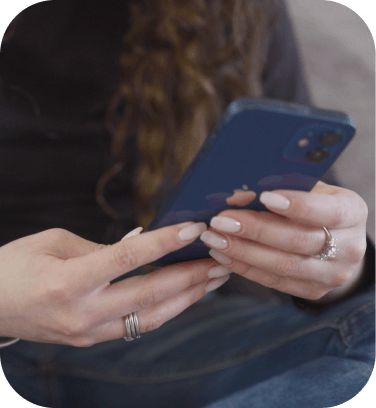 How does it work?
Analyzing a synchronized data of all day baby's sound & motion
Real-time AI to monitor and scan diverse safety issues and reason for crying (beta)
Comprehensive baby diary. Caregivers' speech to text tagging of baby's activities
Cloud based machine learning of baby's day-to-day habits & routine
Meet our happy parents
"I wish this was around to help with my first baby."

"Thanks to LittleOne, I get more sleep at night and become a better parent during the day."

"This is such an important tool for parents. No one can actually understand our helplessness sometimes."

Early Adopter Program is Free and limited to 100 selected families

Dear parent, are you a parent of an infant? Your feedback is needed. Be the first to experience LittleOne.Care smartwatch for babies. LIMITED to the first 100 selected parents
Baby experts?
Highly detailed pictures and objective observations are the most needed tool for professional and effective advice. Learn more about LittleOne.Care opportunity for you.
"For the very first time, parents can track the amount of time spent in tummy time. It is an important milestone for healthy development."

Rivka Lev, Infant Physical Therapy

"The ability to observe the baby's sleep patterns together with nutrition, mood, and intensity of activity over time is the holy grail of our profession."

Yair Sahar, Physiologist

"The LittleOne.Care application tells a story all parents have to listen to."

Noga Stav, Infant Occupational Therapist

Dear parents, LittleOne.Care application enables any baby expert to register and set up an account. We are not responsible for the advice provided by the baby experts and highly recommend that you work with your own baby experts.
DO NOT REMOVE THIS SECTION