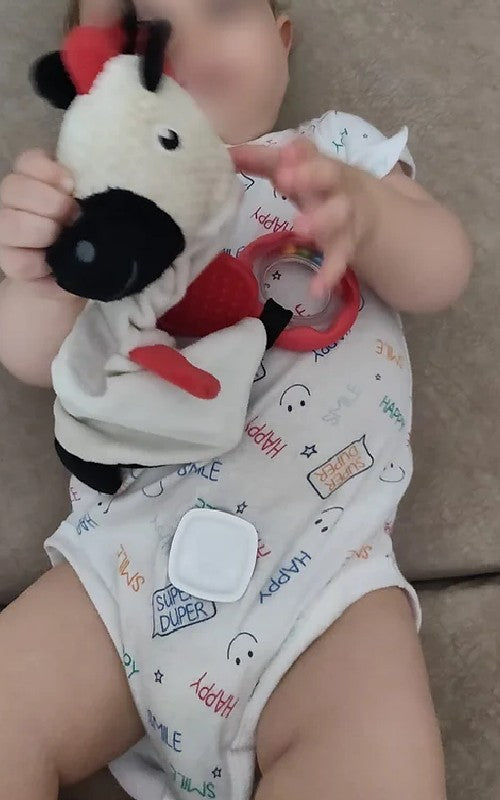 Revolutionize Baby Monitoring: Join Beta Trial
Interviewing Naama Mashiach, Beta Trial Participant
With our Beta trial underway in Israel and the US, we have been working with families nonstop to gather feedback and ensure the future success of our solution. Throughout the trial, each Beta participant is in a private WhatsApp group chat with a LittleOne.Care team members. This group chat allows the participant to ask any questions, leave comments, or share any ideas or concerns with us in real-time. One Beta participant, Naama Mashiach, graciously offered to share her feedback while using our device with her baby.
We asked Naama the following questions and she provided the subsequent responses:
What made you participate in the Beta trial?
Naama stressed that she believes in the need for the product. She also appreciates Ami Meoded's work, the Co-Founder and CMO of LittleOne.Care, and wanted to help our cause as much as she can.
What is the value you expect to gain from the device?
Naama stated that she expects the device will let her learn insights about her baby that she would not be able to learn otherwise without the proper tools. In other words, she anticipated that our device could give her more information about her baby's wants and needs that she could not ascertain without the necessary technology.
Has the device been helpful in tracking your baby's daily activities?
Naama shared with us that at first, she was experiencing a few difficulties with the solution in terms of securing the device onto her baby's clothing. However, after communicating in Naama's WhatsApp group chat, we were able to address her issues and provide immediate support. Now, Naama raves that the device is super helpful in tracking her baby's daily activities.
Do the Privacy and Safety Policies of the company meet your expectations?
Naama explained that both policies meet her expectations, indicating that the terms and conditions for the Beta trial are clear and give an accurate overview of our solution.
Would you recommend this device to other people?
Naama says yes!
The Beta trial is a time for growth, experimentation, and discovery. Although Naama encountered a few roadblocks with our solution at first, we quickly learned, adapted, and solved her issues. In fact, we love these roadblocks because they help us address minor issues head-on now rather than in the future when they could fester into larger problems. Overall, Naama's experience with our solution has proven successful. Become a success story like Naama. Join our Beta trial now.