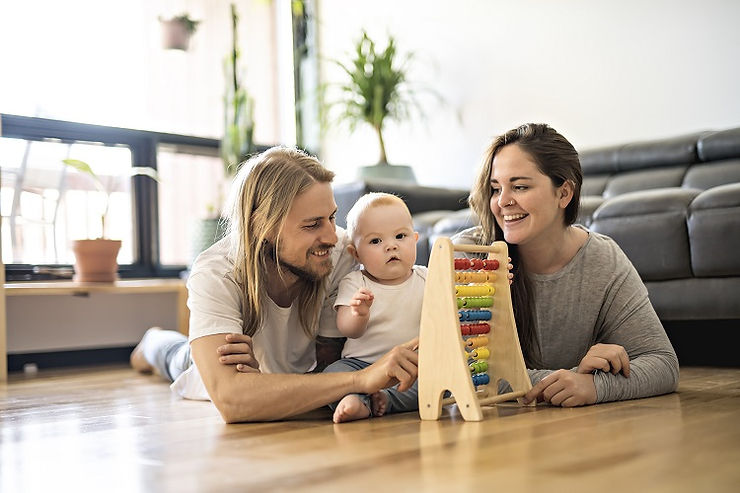 Final Part of Alpha Parents Ready for Launch
LittleOne.Care is kicking off its final part of Alpha Parents program, following previous trial success.
Creating any baby tech solution is a long process, especially when it encompasses Deep Learning and Artificial Intelligence. It not only involves great minds, experience, innovative technology, and industry consultants, but it also demands one essential element - parents & babies.
LittleOne.Care is the first Artificial Intelligence solution that helps maintain a baby's wellbeing by gathering insights such as motions, sounds, and vitals to provide a clear picture of the little one's life events. The solution also provides parents professional advice on how to respond – all under one app.
The wearable device monitors the baby's crying, physical activity, quality of care, or other daily events and summarizes them in a simple app.
So, who better to advise and share experiences than parents and their babies?
It is the parent's who digitally share with us their minute-to-minute routines and activities.
It is the babies who wear a comfortable device so that we can monitor them 24/7. With this information, we learn how much and when they cried today. What and when did they eat, When they needed a diaper change. If there is excessive yelling around. How did they react around siblings or grandparents. Or even which park did they enjoy most.
Ultimately, we take this feedback and translate it into ground-breaking, first of its kind technological solution.
Register to Alpha in Israel , Book for Beta in the US!
Who are these parents?
This initial testing is targeted at Israeli parents, who were identified as techies, in a unique time of COVID-19 and quarantine households. As the product develops we will continue collecting feedback from other countries as well.
The process includes - registration (here), initial introduction zoom meeting, sending off the 'Alpha kits'. The selected parents will have to be committed to the entire process, including responding to the surveys and using the solution to its full capacity.
Confidentiality is guaranteed We pride ourselves as a company that maintains the safety of each and every baby, along with their complete privacy. The results will remain anonymous, and used only for the purpose of improving the product - under the strict guidelines of "The General Data Protection Regulation".
We guarantee transparency towards each parent - a complete openness and honesty about the process and results.
Alpha parents and babies will actually make a difference by impacting the qaulity of care and wellbeing of babies around the world.
If you are a parent to a baby ages 0-6 months, living in Israel, and looking to impact the wellbeing of babies around the world click here:
https://www.littleone.care/israel
For Beta stage in the US https://www.littleone.care
We can't wait to hear from you!