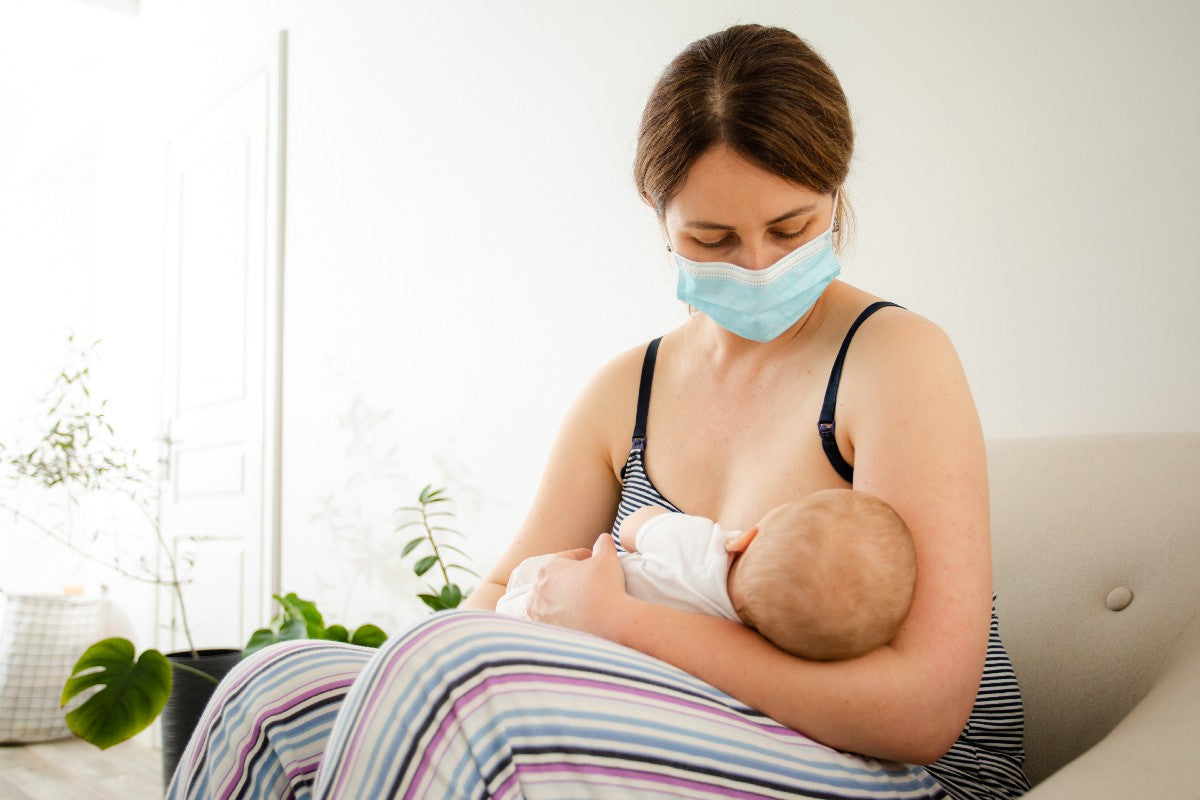 Is COVID–19 Running Wild? No More Than Your Baby!
The ongoing home quarantine, along with a pause in day-care may cause you – parents – to think that your child's activity has decreased. But, reality points to the exact opposite. In fact, your baby is more active now and for a longer period of time. Why?
LittleOne.Care develops both an application and smart device that tracks the baby's verbal and motoric development, using Artificial Intelligence. The technology "translates" to parents their baby wants, including reasons for crying and emergency alerts and reports. 
"The day-care facilities operate under a repetitive structure. Home quarantine causes an ongoing contact with both parents and older siblings, enabling a completely new space of activity and interaction like never before" Shauli Gur Arieh, Talpiot Graduate, Co-Founder and CEO is also a volunteer at daycares.
My baby recognizes stress
Parents under the LittleOne.Care pilot have various conclusions, which are interesting and might explain this phenomena:
"We too left the daily routine. This affects the entire household, but we have a chance to play a lot more with our baby."
"I am home alone, while my husband continues working under 'essential employee' status. Technically nothing changed, but I am under stress and believe my baby can recognize it. It affects him. I don't have any other explanation."
"My husband was recently let go. He is at home all day and plays with our baby more than ever."
"Our son (2 years) has a speech development delay. Ever since the quarantine, my wife and I have played with him all day long. He was never spoken with for so long. Happily, last week he even began completing sentences. This was a surprise step up which we never anticipated – all thanks to the quarantine."
Recommendations by the World Health Organization (WHO)
Even prior to the COVID-19 outbreak, the WHO recognized a growing challenge – babies inactivity. It then published recommendations including a 3 hours per day activity plan for babies 1-3 years of age. LittleOne.Care's technology enables parents to receive daily reports which track the critical measurements: number of active hours, sleeping habits, exposure to screens – as recommended by the WHO.
Implications of social distancing
Some of the participating parents in the LittleOne.Care Alpha program report that despite the added baby activities, there is also some regression. This includes going back to diaper usage. Home quarantine causes a more complex routine. It is not only a disconnect from schooling but can be perceived as misunderstood "punishment" from the park, the playground and other family members. LittleOne.Care's Artificial Intelligence tracks various parameters in relations to the baby's progress. It is important to note that the baby's development depends on many factors, and only when looking back, will we be able to properly analyze the real impact of the COVID-19 on this young generation.
About LittleOne.Care
The company is currently at an early stage of developing an Artificial Intelligence application and solution. This development is possible in cooperation with parents of babies between the ages of 0-3 years. LittleOne.Care has already raised initial funds from the Axon venture capital, and is currently raising funds in order to complete development and become production ready.