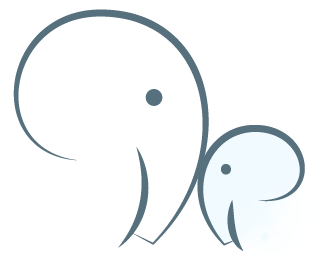 To love. To be loved. To belong. To be accountable.
You may have noticed our LittleOne.Care Logo is made of an elephant icon. The reason we chose an elephant icon is elephant motherhood behavior. It represents the values we believe in. Our technology follows these values as well.
Care
Elephants are known to protect their little ones.
 
 

Sense
Although they are very large and seem to be clumsy, elephants have an amazing sensitivity to movement. Their feet, as well as their trunks, can perform light and sensitive actions.
Listen
Elephants can hear and understand each other from a distance. Beyond anything, humans can.
 
 

Remember
Elephants have a phenomenal memory. They remember EVERYTHING. Our Application does too.
Free
Free of Bluetooth or wifi. Elephants do not use consistent Bluetooth or wifi transmission to track their babies.
They do not transmit to alert in emergencies cases. Such is our technology.
LittleOne.Care
We, at LittleOne.Care, took everything that is so special about elephants' behavior and values and turned it into a functional technology for your baby. For you - their mom. For you - their dad. For all of you - as a family.
Cutting edge technology
LittleOne.Care develops cutting-edge Neural networks, to be implemented within a little device. Our AI platform empowers your ability as parents to understand your baby's reason for crying, alert during emergencies, and improve the quality of care, and overall well-being. Everywhere. All the time. For your peace of mind.
Join us
So, if you are a parent of a little one, come and join our LittleOne.Care family.
If you are an investor, talk to us about tapping into this huge baby and parent market.
If you are a mentor who works with parents join our interesting opportunity