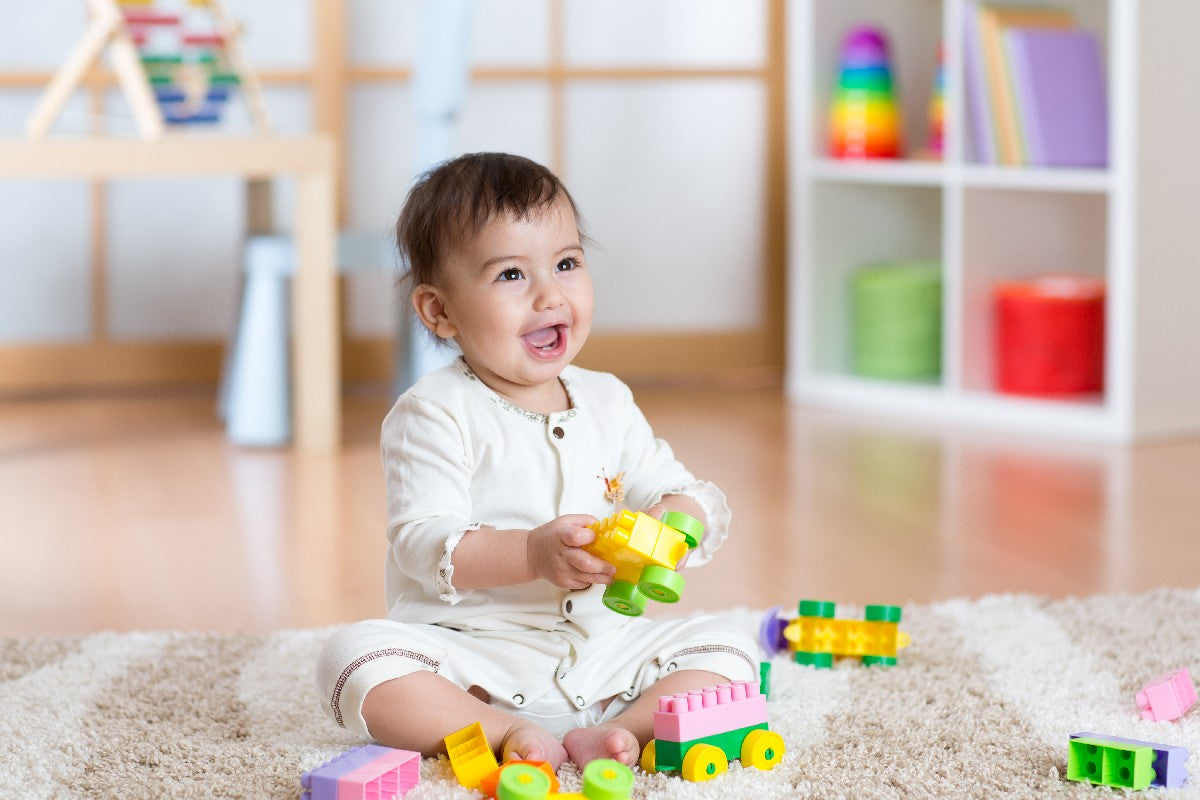 Wellbeing for Babies – Peace of Mind for Parents
Wellbeing is experiencing good health (physical and mental), being happy (generally satisfied with life), and prosperous (having meaning and managing stress). To measure the wellbeing status we would need to go beyond calculating any lack of disease and find out how a person perceives their life, how they conduct their day-to-day activities, and how integrated are their mental and physical health.
Our society tends to focus on the wellbeing of adults since grownups can communicate their status fairly clearly. But what about babies? Are millennial parents also tuned to the needs and wellbeing of an infant or child – their happiness, health, and development?
Research shows, for example, that babies should not be exposed to electronic screens, and get enough exercise to encourage good habits later in life. What we do now impacts their future wellbeing too.
The good news is that we can measure and support the baby's wellbeing, just as we do adults, despite the fact they can't speak yet.
The wellbeing market
The wellbeing market is growing exponentially, especially over the past several years.
"Digital Health Market size was estimated at over USD 106 billion in 2019 and the industry will grow at 28.5% CAGR through 2026" states Global Market Insights. "Growing number of COVID-19 cases across the globe has increased the adoption of digital health technologies and will boost the digital health industry growth."
Another recent market analysis report conducted by GrandViewResearch statistics that "The global mHealth apps market size was valued at USD 12.4 billion in 2018 and is projected to expand at a CAGR of 44.7% over the forecast period… Mobile applications are anticipated to improve treatment outcomes and lifestyle while minimizing the incidence of chronic diseases."
And the baby's wellbeing marketing is growing too. By 2026 end we expect a rise in spending on babies' health and wellness by parents.
A happy baby is a happy household!
This growth in the wellbeing market size, for both adults and children, are not happening spontaneously. The millennial generation clearly understands that technology is an important aid, especially during times of change. In fact, parents now realize that if their baby is understood and is developing well, their home is a more peaceful place.
Let's take a clear example of two young parents of a newborn baby.
They are probably extremely busy working, starting a career, and building their lives together. Given the geographical distance and especially social distancing, these parents are less likely to get support for the extended family and need to struggle on their own. They drop the baby with a caregiver in the morning, pick them up in the afternoon, are busy with household chores and night feedings.
These parents are likely to have a better experience raising their child if he/she is happy and developing well. However, if they spend their afternoons dealing with a cranky baby who isn't as playful and won't fall asleep easily later on – these parents are likely to be tired and miss out on understanding their baby's need. They are likely not to be aware of what went on during the day and why their baby is upset and crying.
On the other hand, if those parents are being welcomed at the daycare with a smiling baby – a child that is happy to play at the park, take their bath on time, eat their meals properly, and finally fall asleep for a good part of the night – they will be able to function a whole lot better as well.
Understanding your baby – the first step to a happy baby
LittleOne.Care developed a unique technology that helps parents understand their baby better. We believe that if you (as a parent) recognize the child's behavioral patterns, understand the reason for crying, identify needs, know how their day/s went, and get familiar with their personality, you can provide the best care possible.
Given the Artificial Intelligence (AI) capabilities, it learns the baby's voices and movements - again, minimizing tracking requirements from the parent's or caregiver. LittleOne.Care recognizes voice commands, without a need to type-in activities. It is automatic!
All of these technological capabilities create an interesting baby diary, sort of like a story, which you always dreamed about, presenting the daily activities as well as trends, recommendations.
Want to know more? Join us
If you are a parent of a little one, come and join our LittleOne.Care family.
If you are an investor, talk to us about tapping into this huge baby and parent market